Girls on the autistic spectrum present differently from boys.  They are more sociable and less likely to have obsessive interests or strict routines. We had no idea our daughter had Aspergers. All we did know was that she resisted everything we asked her to do – dressing, washing, sitting down at meal times, doing homework. At the age of eight, she began to refuse to go to school altogether. She was too heavy for me to pick up and plonk in the car, particularly as she fought me as if her life depended on it.  I went to our GP for help. He referred us to the autism unit at Children's Schools and Families. At first I was astonished. How dare they suggest our beautiful daughter had autism? We went along to the appointment believing they would rule this possibility out, only to come away with a clear diagnosis of Asperger's Syndrome.
At first I became a 'professional' special needs mum, reading every book on the subject and attending all the coffee mornings and courses I could. We have been around the merry-go-round of Individual Education Plans, Team around the Child Meetings, occupational therapy, psychological assessments and counselling. Life became easier once she obtained a Statement of Special Education Needs (now called an Education, Health and Care Plan) and she was given a special needs taxi with escort to transport her safely to her mainstream school. Time and time again we have seen the Lord move mountains as we waded through bureaucratic systems and tackled professionals who consistently told us we would not get the provision our daughter required.
In school she is well behaved, hard-working and academically able. Once home, all the stress that has built up during the day tends to erupt. Things have become easier as she has matured and is able to understand herself better and devise strategies to stop herself becoming overloaded. School will always be a difficult arena: it is too crowded and noisy, and the social side is fraught with misunderstandings and upsets. All together she has lost about two years of schooling between the ages of eight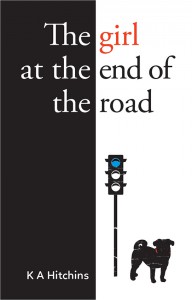 and fourteen through school refusal. It is frustrating to see her missing out educationally, but we have been able to spend more time together than most mums and daughters and have used this time to work on life skills such as cooking, gardening, housework and using public transport.
We know God has a plan for her life. He has given her enormous gifts. Through her we have recognise our own shortcomings and our need for total reliance on Him. Most important of all we have learned to accept her for who she is. She is not a problem to be solved but a person to be loved.
Kathryn, St Albans
Kathryn's first novel, The Girl at the End of the Road, highlighting issues relating to autism, was published in January 2016.